As businesses grow beyond borders and the world turning into a global village, products and services marketing becomes no problem to businesses. This means that paying for products and services shouldn't also be a problem. That is why payment gateways are all over the world to help individuals and businesses to be able to pay for goods and services and also receive payments for goods and services. Payment gateways are becoming the backbone of digital marketing especially e-commerce.
What is a Payment Gateway?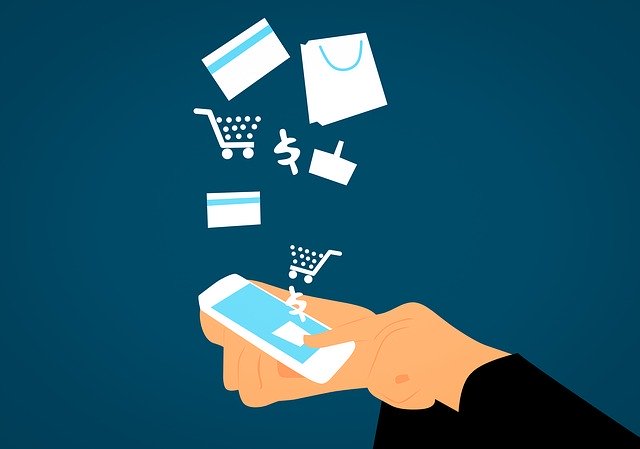 Payment gateway is a means of authorizing payments for goods and services. Payment gateways help businesses to accept payment online through credit cards, debit cards, or Mobile money payments.
It bridges the gap between the customer's card and business bank account. To be able to accepts payments online there should be a gateway that the buyer can be able to use in paying for the products or services. We mostly see these on e-commerce stores.
How does Payment Gateways Works?
Payment gateways in e-commerce stores or any other online platforms are always at the checkout point. Just like an offline shop or a physical shop, you go through the shop, pick whatever you want to buy and then head to the counter to make payment for whatever you are buying.
Making payment in a physical shop could be using cash, scanning a QR code or using your debit or credit card to pay for the products you bought. Paying for products or services using cash doesn't need any payment gateway, but paying for services or products using a QR code or your debit or credit card needs a payment gateway. The payment gateway in a shop could be a point of sale machine that helps process your card for payment.
The same way applies to online stores or ecommerce stores. The following are the steps involve.
After adding products to your cart, you proceed to checkout
At the checkout, you add your name, address and other details to help process the products for shipping
After adding the above details then you move on to pay for the products. Here you are going to interact with the payment gateway that the e-commerce store uses to process payments
At the payment gateway, you will be asked to choose how you want to pay for the products. Is it through debit card, credit card, mobile money payments, or even your bank deposit.
You will then be ask to enter the details of your card or account and then hit the pay button.
Why do you need Payment Gateways?
Every online business or digital marketer needs a payment gateway to help process payment with ease. There are a lot of reasons and advantages why you need a payment gateway. Some are as follows:
Payment gateways enable businesses and individuals to process online payments using credit cards, debit cards, or mobile money payments.
Again, payment gateways are secure way of paying for your products or accepting payment. Payment gateway companies ensure that the website through which you are making payments is a secured website. The use of HTTPS at the beginning of the website shows that the website is secured and your card information or any other information you provide is secured. The 'S' in the HTTPS means Secure.
Payment gateways help saves time. Imagine you buy something at an online store and you have to do a bank deposit and then enter the bank deposit details into the website before they process your products for shipping. A lot of time is wasted.
Payment gateways help boost the performance of your business. It makes you stand above your competitors because your clients are able to make payments in the comfort of their homes without going out.
Payment gateways are fast and secure.
Popular Payment Gateways in the World
With the increase of e-commerce stores, online businesses and digital marketing, payment gateways are becoming more and more in the world. There are a lot of payment gateways but the most popular ones in the world are as follows.
PayPal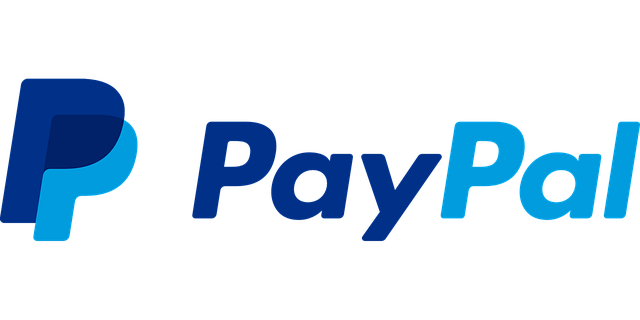 PayPal is the world's most popularly used payment gateway. It is the leading online payment gateway in the world. PayPal is easy to set up and easy to connect to your bank or card. It doesn't cost a thing to set up PayPal and its basic services are free. PayPal is trusted by a lot of customers, it caters for all kinds of businesses whether small or big all around the world. It is an all-in-one payment gateway for digital products or ecommerce stores.
Amazon Payments

Amazon pay is a payment gateway by the ecommerce giant Amazon.com. It is used on their store to process payments for your products. Amazon pay can also be used on a third party website to pay for products and services. As you shop on your favorite shops, look for amazon pay and click on the amazon pay button when you are ready to checkout.
If you are someone who uses amazon shop all the time then amazon pay is good for you because it uses one account so you don't need to enter any information in the checkout process. Companies like Canon, FashionNova, Avis and Kylie Cosmetics all use Amazon Pay.
Merchant one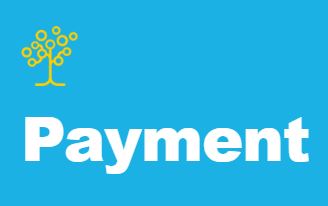 Merchant One is an American payment gateway that allows merchants to integrate payment gateways into their online stores. It has a lot of good reviews almost 5 star reviews online making it a trusted payment gateway for businesses.
It offers data security, fraud detection and makes it easy for business owners to transact businesses with ease. They have been operating for over 13 years now and serve lots of merchants all over Unite States.
2Checkout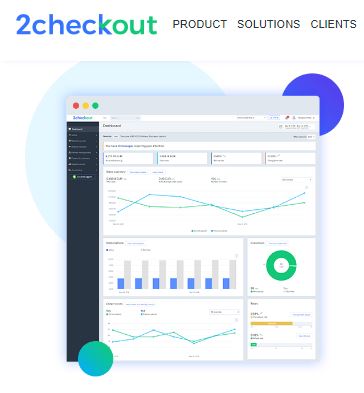 2Checkout is also an online payment gateway that allows businesses to accept payment across the globe. It helps you to accept payments from over 180+ countries in the world. Some of the features are global payments, digital commerce, subscription billing, global tax and financial services.
They have two global offices and over 17,000 active clients. They have no sign up fee but their price ranges from 3.5%+$0.35 to 6%+$0.60 per every successful sale.
Skrill
Skrill and online payment gateway which was formerly called Moneybookers allows payments and money transfers to be made through the internet. It is a fast and secure way of making payments and international money transfers.
Razorpay
Razorpay is an online payment gateway from India which allows businesses acceot, process and disburses payment including credit, debit card, netbanking, UPI and other popular wallets such as JioMoney, Mobikwik, Airtel Money, FreeCharge, Ola Money and PayZapp.
Stripe
Stripe is also an online payment gateway for businesses on the internet. It needs developer experience to be able to integrate it into your online store. Their pricing rate is 2.9% + $0.30. They have a free and simple API which is good for processing online credit cards.
Alipay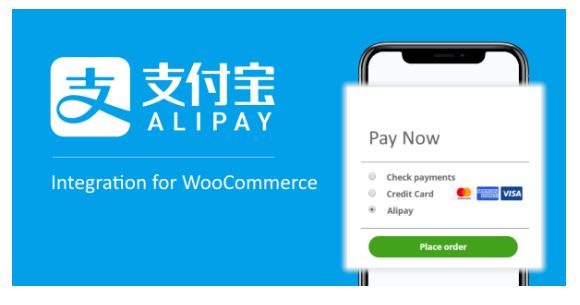 AliPay is the biggest payment gateway which operates in China. It is used by over one billion users across the globe. So if you want to tap into the over one billion users then you need the Alipay Cross Border Payment Gateway which is a WordPress plugin for WooCommerce.
Authorize.net
Authorize.net is a payment gateway that helps business process online payments through credit card and e-check payments. If you are a big business and you need a payment gateway only, then Authotize.net is your right choice. The gateway pricing has no setup fee but a monthly fee of $25, $0.10 per transaction and a batch fee of $0.10.
Payment Gateway companies in Africa
Some of the above payment discussed payment gateways can be used in Africa like Paypal, Stripe, Alipay and 2Checkout. But because of differences in currencies and other tax related issues which differ from country to country, there are a lot of payment gateway companies in Africa which helps solve the online payment needs of African businesses and consumers.
Rave by Flutterwave
This is a Nigeria based company which is doing a marvelous job by helping small, medium, and large enterprises process their online transactions in a secure environment. There is no setup fee and very easy to set up with no developer knowledge needed.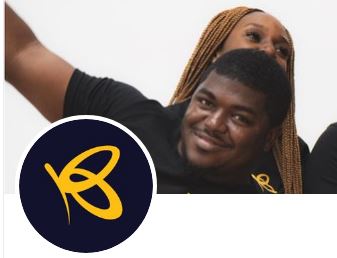 There are a lot of advantages for signing up to Flutterwave.
It's an all-in-one business payment management solution which help businesses to accept payments from anywhere in the world.
Whether you have a website or not you can use Flutterwave payment gateway. You can decide to integrate it in your website, or generate a payment link and send it to your customers.
All transactions can be monitored on a single dashboard.
Another product of Flutterwave is the Barter by Flutterwave. This product is a mobile app that allows individuals to create virtual cards for their shopping, or send money within friendship circles, and also for paying bills.
Flutterwave have charge 2.9% on every local transaction and 3.8% on international transactions.
Peach Payments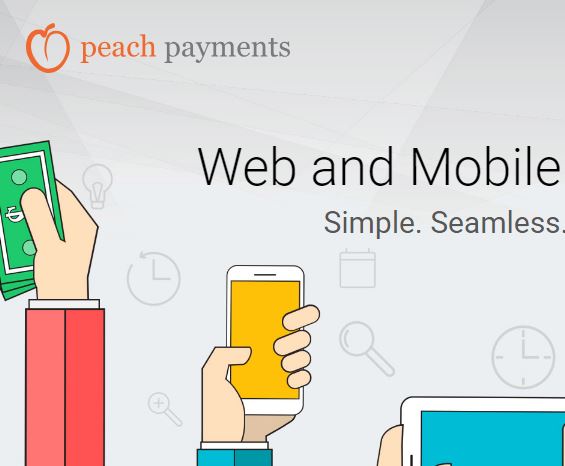 Peach Payments is a South African payment gateway company. It was founded in Cape Town to enable simple, seamless, and secure transactions for businesses and consumers in Africa. Peach Payments provides tools which will help businesses and consumers to sell across any digital channel while they ensure a safe experience for them.
You can use Peach Payments to accept all major payments methods from all over the world. Can be used to integrate into Websites or Mobile apps to accept payments globally.
Interswitch
Interswitch was founded in 2002 in Lagos, Nigeria. It is an African-focused online payment gateway that helps companies and individuals to transact or exchange money in a secure manner.
iPaygh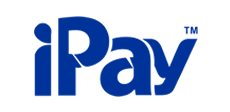 iPaygh is a Ghanaian payment gateway company which makes it easier for individuals and businesses to accept and make payments for products and services in Africa. It is simple, safe, and very fast way to get paid online, in a store or via mobile devices in local currencies. With iPaygh there is no need for user registration and no loading of wallets.
iPaygh have the lowest rate in the payment gateway industry. No set up fees, no monthly charges and no hidden charges. The customer doesn't pay any fees, only the merchant pays a standard fee of 1.9%+$0.009 for each successful transaction. A registered business with business registration documents and business bank accounts pays 2.5%+$0.009 per successful transaction.
PayU
PayU is a global online payment gateway that operates in over 17 countries in Africa, Asia, central and eastern Europe, Latin America and the Middle East. It is a leading online payment service that provides fast and simple secure payment process for buyers and merchants.
PayU has over 25 local payment methods and over 250 payment methods globally. It is one of south Africa's largest online payment gateways.
PayFast
If you live in South Africa or you are planning to start a business in South Africa then PastFast is for you. PayFast is an online payment gateway for South Africans and South African websites. PayFast help process online payments from buyers to sellers in a simple, easy and secure way. You can accept money from local and international buyers in your e-commerce store.
With PayFast you can also accept donations from donors with lower fees. Ticketing and registration of events can all be done easily using PayFast.
GTPay
GTPay is a secure online payment gateway from GTBank. It was developed to facilitate payments online using debit cards issued by banks on the Interswitch Network.
GTPay now accepts both locally and internationally issued cards including interswitch, MasterCard, and VISA. There is a reduced sign-on fee which is almost free for merchants.
Paystack
This is a Nigerian payment gateway company which is the growth engine for businesses in Africa. Paystack is proudly Nigerian and operates only in Nigeria. Their pricing is very affordable and charges only when you make a transaction.
For local transactions you pay 1.5%+$0.26 (NGN100) per transactions. There is a $0.26 (NGN100) fee waiver for transactions local transactions under $6.5 (NGN 2500). International Transaction fees are 3.9%+$0.26 (NGN100) per transaction.
PayGate
This is an online payment gateway owned by a South African company called DPO group. PayGate provides you with a 1 click checkout step which is faster and have more payment options. Options like VISA, MasterCard, American Express, Zapper, PayPal, Mobicred, Masterpass and many more.
PayGate has different integration options like Shopping Cart plugin, simple Payweb and powerful Payhost that you can choose from.
SimplePay
SimplePay is a Nigerian company that enables business accepts payments from customers. It allows any individual or business with an e-mail address and a bank account to securely, conveniently and cost-effectively send and receive payments online. They charge about $0.80 setup fee for bank verification. The transactional fees vary. It depends upon the transactions you make.
VoguePay
VoguePay is a secure online payment gateway from Nigeria which allows individuals to send and receive payments from each other just like PayPal. It allows businesses to also process and accept payments from online transactions. With or without a website you can send and receive payments for your goods and services.
Conclusion
E-commerce, digital marketing and online businesses have come to stay that is why payment gateway companies are evolving everywhere in the world. To choose the best payment gateway solution for your business be it small or big consider the following things:
Security: Secure payments should be your top most priority. Secure customers financial data so as to prevent hackers from getting hold of customer's details.
Quality customer care and support. You should deal with company that is quick to answer your questions. The support team of the company should be ready to assist you whenever you need them.
Read Also