Facebook messenger App for desktop was introduced by Facebook early April, 2020. This is one of the many features that Facebook has been introducing this year 2020.
The Facebook messenger App for desktop came in the right time when businesses, friends and families are finding an affordable way to connect to each other and do businesses at home. To be able to succeed in the trending digital marketing era, you need a good tool to be able to communicate well with your colleagues, customers and partners.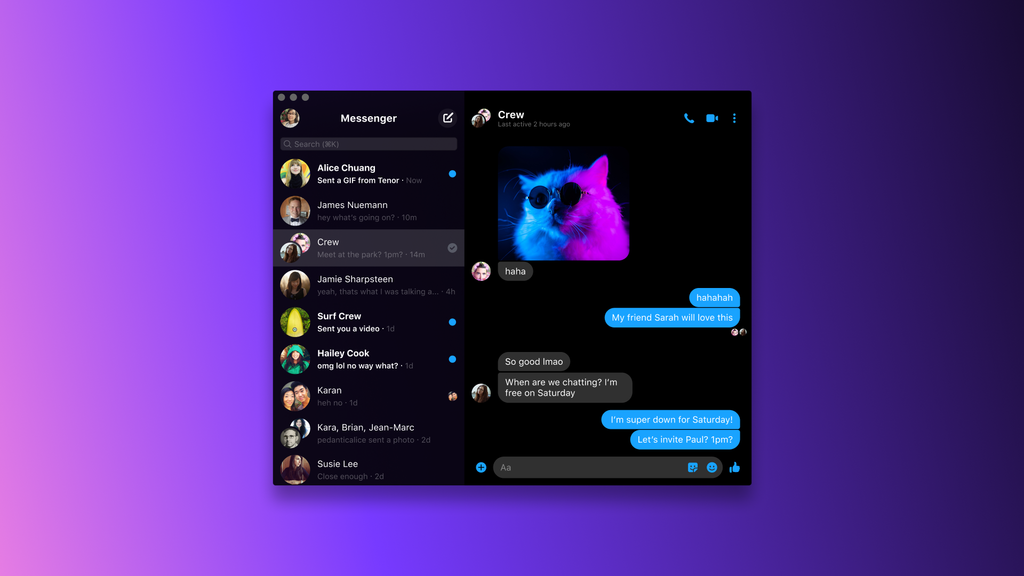 Features of the Messenger App for desktop
The Desktop App have many features which will help businesses at COVID-19 times. This is a stand alone app that works on windows and Mac. So as long as you have Windows OS or MacOS you can download and install and make video calls with your business partners, friends and family members.
The Facebook Messenger app have so many features to help you stay in touch with people you care about. Here are some of the features:
Group video calls on a larger screen: Stay in touch with family and friends, join a workout, or host a virtual happy hour.
Easy to connect: You don't need to know someone's email or phone number since all your Facebook friends have Messenger.
Multitasking: Your chats are easily accessible, and you can pop in and out of the app while doing other things on your computer.
Notifications: You can receive notifications for new messages, so you can quickly find the chat you're looking for. But you're in control — you can choose to mute and snooze notifications.
Chats sync across mobile and desktop: You'll never miss a call or message no matter what device you're using.
Everything you love about Messenger on a bigger screen. Including Dark Mode and GIFs.
How to use the Facebook Messenger App on your desktop
You can download the Facebook messenger App for desktop from the Microsoft store or the Mac App Store.
What People Are Reading