Instagram is a photo and video sharing application used worldwide. It was launched in October 2010 as a by-product from Burdn, a social network which is now not in existent. Its main purpose was to allow users with GPS enabled smartphones to share their locations with friends and families.(Weilenmann, Hillman, & Jungselius, 2013)
After it was launched in 2010, it became more popular. About one million people registered within two months, 10 million in a year, and 800 million as of September 2017. Facebook bought Instagram in April 2012 for US$1 billion in cash and stock. As of October 2015, over 40 billion photos had been uploaded to the service.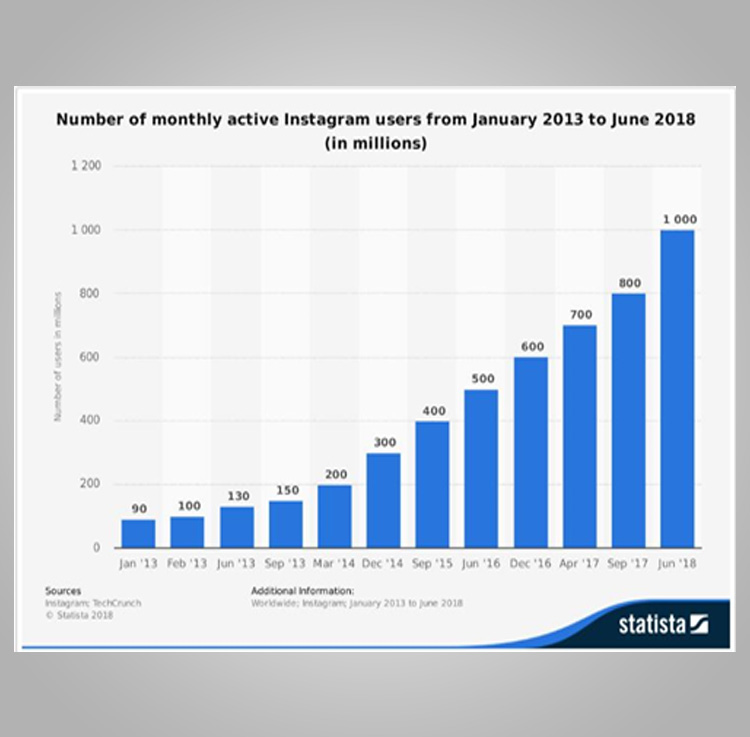 In September 2017 the monthly active users of was 800 million. But as at June 2018, Instagram reached one (1) billion active users.