In this article we will how well you know Facebook and how Facebook started. The history of Facebook and how Facebook has grown till now.
In February 2014, Mark Zuckerbeg, a 19 year old Sophomore of Harvard University, launched Facebook. Facebook's mission is to give people the power to build community and bring the world closer together. People use Facebook to stay connected with friends and family, to discover what's going on in the world, and to share and express what matters to them. Within 24 hours of its launched, 1,200 Harvard students had signed up on Facebook and after one month, over half of the whole undergraduate population had a profile on Facebook (Good, 2012; Wilson, Gosling, & Graham, 2012).
On October 1, 2005, Facebook expanded to twenty-one universities in the United Kingdom and others around the world. Facebook later expanded membership eligibility to employees of several companies including Apple Inc., and Microsoft. September 26, 2006, Facebook was opened to everyone aged 13 and older with a valid email address (Carlson, 2010).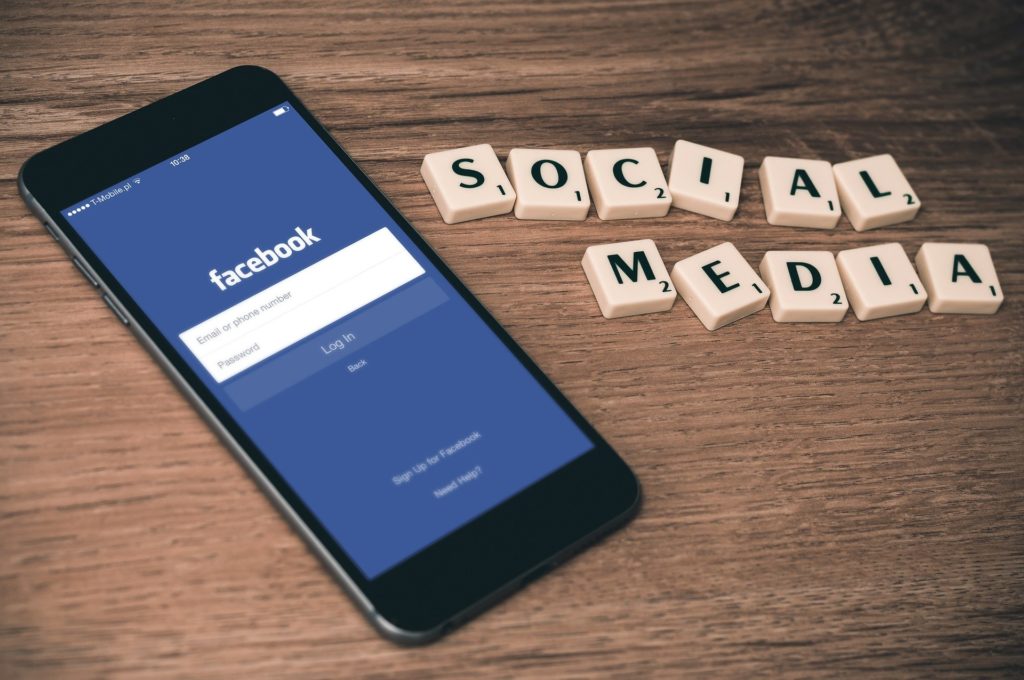 Later in 2007, Facebook had 100,000 business pages, allowing companies to attract potential customers and tell about themselves. These started as group pages, but a new concept called company pages was planned.
As of February 2011, Facebook had become the largest online photo host, being cited by Facebook application and online aggregator Pixable as expecting to have 100 billion photos by summer 2011. As of October 2011, Over 350 million users accessed Facebook through their mobile phones, accounting for 33% of all Facebook traffic. In the United States alone, about 53% of the residents use Facebook. This is more than half of the residents in USA.
Facebook remains the most powerful and popular social media platform in the world. The following statistics according to Facebook Reports for Second Quarter 2018 attest to it.
Source: (Facebook, 2018) investor.fb.com
Daily active users (DAUs) – DAUs were 1.47 billion on average for June 2018, an increase of 11% year-overyear.
Monthly active users (MAUs) – MAUs were 2.23 billion as of June 30, 2018, an increase of 11% year-overyear.
Mobile advertising revenue – Mobile advertising revenue represented approximately 91% of advertising revenue for the second quarter of 2018, up from approximately 87% of advertising revenue in the second quarter of 2017.
Capital expenditures – Capital expenditures for the second quarter of 2018 were $3.46 billion.
Cash and cash equivalents and marketable securities – Cash and cash equivalents and marketable securities were $42.31 billion at the end of the second quarter of 2018.
Headcount – Headcount was 30,275 as of June 30, 2018, an increase of 47% year-over-year.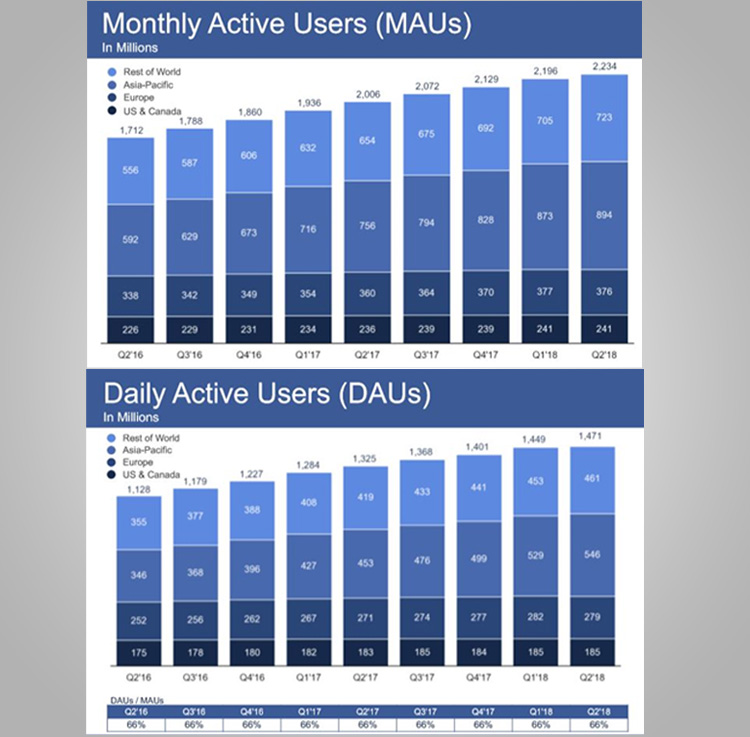 Source: (Facebook, 2018) Q2 2018 Report investor.fb.com
From the above statistics, it can be seen that Facebook is a powerful social media tool that holds great amount of data that every company can act on.
Treadaway (2010) stated that Facebook  is  a  set  of  tools  that  can  give  marketers  a  chance  to attract people in an exciting way. Facebook marketing is time consuming and it is not something that happens overnight. Facebook does not do the work for the marketers, Facebook only gives you the platform and the right audiences you need for marketing (Treadaway, 2010).